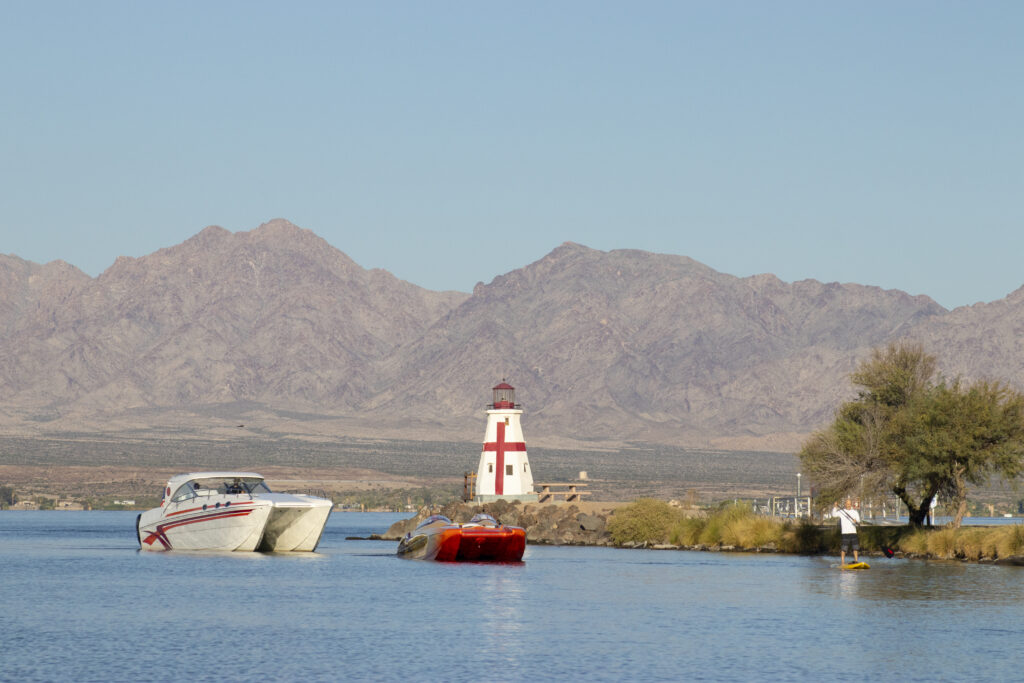 Renowned for its London Bridge, pristine lake, outdoor activities, abundant sunshine and welcoming hospitality, Lake Havasu City is a natural draw for visitors from around the world. America's Best Communities named the city as one of the top three rural communities in the country.
Within about two hours of Lake Havasu City, visitors can enjoy a variety of experiences not available anywhere else in the country, including one of the longest continuous sections of Route 66 and the Grand Canyon Skywalk.
Located on the Colorado River border of California and Arizona, Lake Havasu City is a convenient driving distance from Phoenix (about three hours), Las Vegas (about 2-1/2 hours) and Los Angeles (about four to five hours). Phoenix and Las Vegas have the largest international airports in the region.
Discover more at golakehavasu.com.